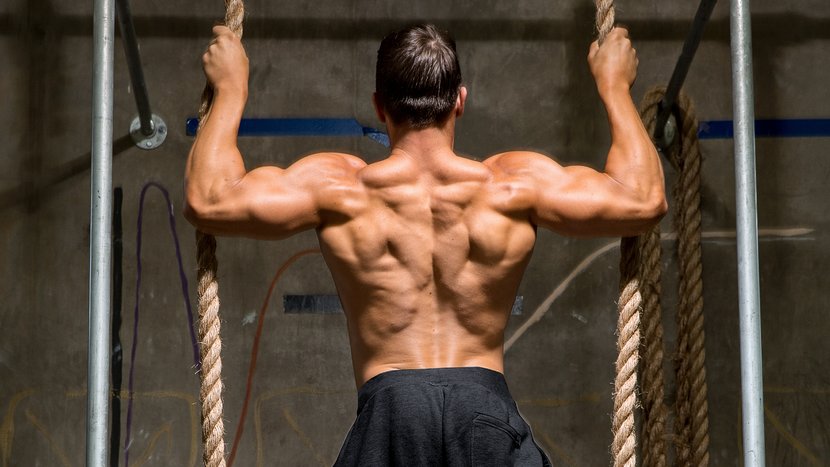 If you're someone who only like to work out your "show muscles" (chest, arms, abs and some shoulders) then move on, but if you are looking to have a thick, dense and well-balanced upper body then stick around. Today we are going to discuss how to turn your baby back into wide thick wings of muscle.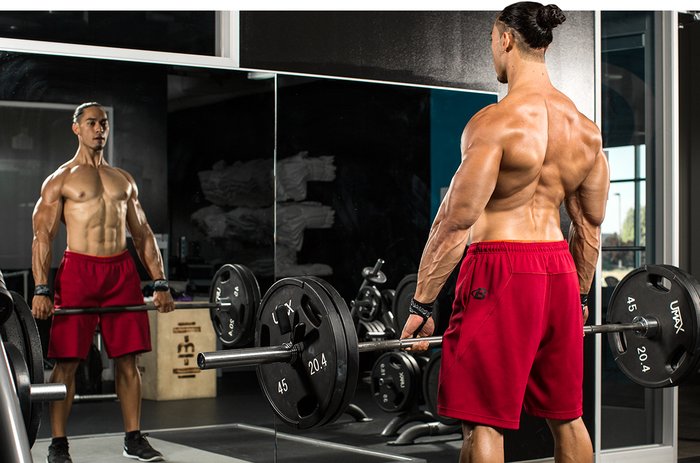 In most cases the back is an afterthought for many beginners. The back can't be seen when you look in the mirror, and most people have a hard time contracting the back when they first start working out, so the majority of beginners do a few half-hearted sets of pull-downs and low cable rows and move on to something else.
In this article I will discuss the anatomy of the back, its function, location in the body, and some exercises for each area of the back. Finally I will include five of my favorite workout programs to help turn your tiny back into massive slabs of muscle.
Lower Back (Lower Trapezius)
From the scapula all the way down to the top of the buttocks—or basically the lower portion of the back around the spine.
Middle Back (Rhomboids)
Connected to both the scapula and the Spinal Column in the middle of the back.
Lats (Latissimus Dorsi)
Inserts in the lower 6 thoracic and lumbar vertebrae. Also inserts in the middle side of the arm pit area (humerous).
Traps (Trapezius)
Inserts at the top of the neck travels all the way down the spine and inserts just about the buttocks.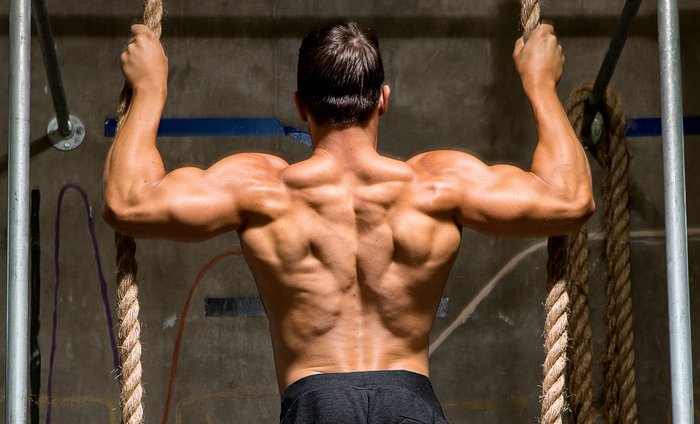 As you can see, the back is made up of many muscle groups and takes up a large portion of your upper body. So why don't people spend more time developing their back? There are two reasons I hear all the time. The first one is, "Out of sight out of mind." When you look in the mirror the back is not visible. Most beginners only care about getting their show muscles (chest, arms, abs and shoulders) more developed and forget about the rest.
Secondly, "I can't contract or feel my back when I workout." With many muscle groups, you are able to use poor form and still feel the target muscle working. It's different with the back—unless you use good form and do not pull with your arms, you can do a full workout and not feel much in your back at all.